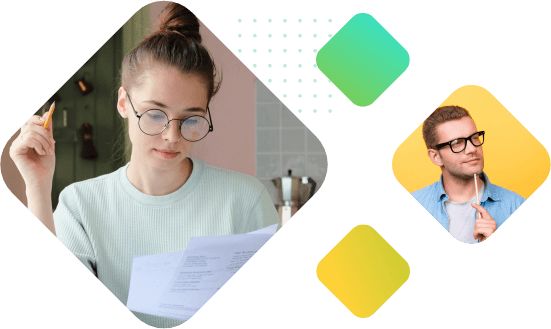 With this test, you can compare student results to the skills required for entry-level jobs.
Scores are aligned with the US Department of Labor's General Educational Development levels, so you can be confident that your students will be successful both at your institution and on the job.
"Basically," we've got you covered (groan).

Administer
your way
Administration time is 20 minutes per test (total time under an hour). Online or paper-and-pencil administration, on-site or remote (non proctored), group or individual setting. As burger royalty would say - have it your way.

Understand
reports with ease
Easy-to-interpret, one-page report with a simple two-color system for quick decisions. It's pretty much a yes or no scenario here folks.

Efficiently
manage records
Sort and filter tools allow you to evaluate student results based on scores. Because admissions roulette didn't go over well at the last campus casino night.

Trust
the results
Item response theory based scoring uses a holistic view of the student's overall response pattern, in addition to item difficulty and likelihood of guessing an item.

A fast, easy, and effective way to accurately place students


Assurance of students'
skill proficiency for
entry-level jobs


Alignment to Department of Labor's General Education Development (GED) levels


Improved student retention, persistence, and graduation rates