Science: it's not a secret
Validated data, in-depth research, innovative technology, and ethical standards.
That's good science.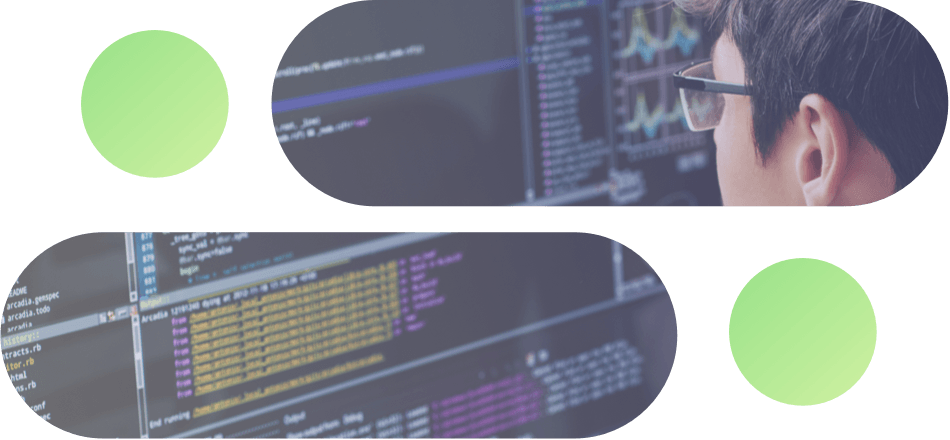 And good science shouldn't be hard to access.
No matter the size of your organization, the combined value of industrial-organizational (I/O) psychology, psychometric measurement, and advanced artificial intelligence should be available to everyone.
And with Wonderlic, it is.
We make use of fair, valid, predictive insights about your candidates.
We've continuously refined our approach since our inception to provide predictive hiring data. So yeah, we were in the people analytics game before it was cool, and we keep making advances in the quality of our data. Wonderlic has built a veritable machine with the most time-tested, evidence-backed, and innovative practices.

Robust industrial-organizational psychology
(I/O) is a cornerstone of ours, drawing upon an extensive library of internal and external studies of human behavior in the workplace.
We built our foundation on proven research, always keeping I/O at the hub. The constructs and measures we rely on consistently demonstrate accuracy when predicting performance in work environments.
Timeless over trendy - We stick to the best scientific practices (rather than relying on untested technology and trendy buzzwords that sound cool but mean nothing). A lot of assessments hang their hats on a single study which worked "that one time"- this is neither ethical nor fair to candidates. In contrast, our published work is supported by concrete research and science. Nothing we do is speculative.
Sound psychometric science
drives us forward, empowering Wonderlic to deliver increasingly reliable, accurate measurement.
Leveraging the very best of psychometric advances, our assessments are built according to the highest standards of psychometric science. We'll continue helping to ensure reliable, valid, and fair results.
Over time, we've relentlessly tested and replicated the results of what and how we measure, ensuring that bias is quelled wherever possible.
Is there an echo in here? Because it sounds like we're repeating ourselves. (cue the laugh track)


Ethical artificial intelligence
injects more predictive power into I/O and innovating- without taking shortcuts
We employ artificial intelligence to push the boundaries of psychometrics, better codifying and blueprinting the human mind. (Can you say "brainiac"?) We do so by choosing the right approach for the right purpose, maximizing interpretability and predictive power. We've established our own Responsible AI Principles to guide everything we do.
I/O-powered AI - organizational psychologists have always used advanced statistical methods and algorithms to drive a greater understanding of people. Naturally, our I/Os work with AI, and our technologists have a deep understanding of the psychology behind what we do.
Be wary of any organization or researcher that can't explain how or why their algorithm works. Some companies use the concept of a "black box" as an excuse for why they can't explain their processes. To paraphrase one of our top technologists, "That's horse doodie." We employ state-of-the-art approaches to open this black-box and make AI trustworthy while harnessing its full power.
We're committed to bridging I/O with AI while ensuring that our technologists have a deep understanding of the psychology behind what we do. We're devoted to advancing the progress on explainable AI to build trustworthy, fair, and interpretable AI solutions. Why? Because this stuff's essential to our mission.
When compliance and best practices align
In the US, there are many regulatory bodies, codes, and resources that are important to us. We detail most of our legal expertise here. But, the Uniform Guidelines on Employee Selection Procedures and O*NET database are absolutely core to hiring in the US and foundational to everything we do.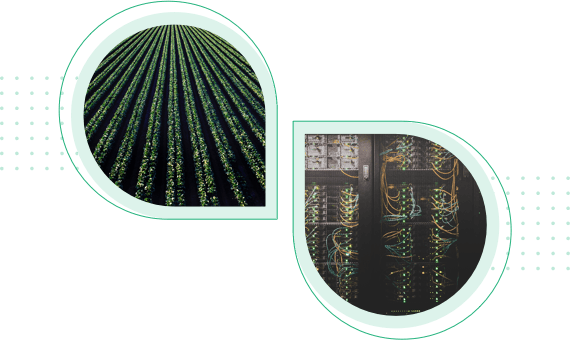 When it comes to hiring, fairness isn't something that can be assumed. Enter the Uniform Guidelines, established to help employers make more equitable hiring decisions. Most organizations hiring in the US are required to comply with the Guidelines. And while it might feel like a pain in the rear to follow, the fact is these laws are also the best way to hire top talent. It turns out that subconscious bias and unlawful discrimination aren't good ways to find your best employees (duh). It's common sense. If we evaluate someone solely on their abilities as it relates to the job opening, the process is more fair for everyone.
Along the same lines in the Guidelines is job-relatedness. Establishing and documenting job relatedness can be challenging, as we're sure everyone can imagine. As kids we were told we could be anything we want. Now we get to see where all those choices are!
Our assessments are built and designed expressly to aid in compliance with the Guidelines. We audit every aspect of our assessment development, implementation, and interpretation to ensure that anyone using our platform is compliant.
Fortunately, the US Department of Labor created the O*NET database to help employers with Uniform Guideline compliance. The massive amount of information on their site is fantastic, but it's a lot to process. Our team has incorporated the O*NET data into our platform and scoring interpretations to make the database more accessible. We've ensured that our assessments are always job related, and we've got over a thousand off-the-shelf job profiles.
There's just one thing to keep in mind about O*NET information, particularly in the tech sector where new jobs emerge every day, this resource doesn't always have every role documented. That hasn't stopped Wonderlic, though. For most new jobs that aren't listed with an O*NET code, Wonderlic has done the scientific mapping with the closest match, all KSAs considered.
You could say that Wonderlic is the pinnacle of compliance - and you'd be right. Using our
assessment absolutely helps HR professionals hone the compliance of their hiring processes.
Wonderlic responsible AI principles
Building AI solutions to make trustworthy hiring decisions requires best practices and standards that reflect ethical principles and timeless, proven values.

Transparent
There can't be "black boxes" when it comes to hiring. We adopt state-of-the-art methods to ensure that all of our algorithms are interpretable, accessible, and clear.

Open
We believe in open science and the greater value of shared reproducible and transparent scientific research. We care about advancing scientific progress - this is more possible when we work together to share breakthroughs.

Reliable
We make sure that the proper infrastructure is in place to enable reproducibility, monitoring, and continuous improvement across the operations of Machine Learning systems to ensure that every AI driven decision comes from a robust algorithm. We also design our AI systems to be appropriately cautious, and seek to develop them in accordance with best practices in AI safety research.

Fair
We are committed to avoiding unjust impacts on people, particularly those related to sensitive characteristics such as race, ethnicity, gender, nationality, income, sexual orientation, ability, and political or religious belief. Therefore, we follow the highest standards to ensure that no foreseeable sources of unfairness are used in our data-driven decision making, and that any source of bias is identified, reported and mitigated.

Secure
We hold individuals' privacy and data as precious - we never stop working to protect the information we collect.

Human-centered AI
Wonderlic employs ethical, collaborative AI that also embeds humans within the process, while enhancing human productivity within the workforce.
Want to see the science in action?
Schedule a demo with one of our experts.